The Ultimate Breckenridge Man-Cation
Bachelor party, ski trip, college reunion, father-son vacay or just an excuse to let loose and play in the mountains—Breckenridge is the prime winter backdrop for your guys' getaway. Hop on the slopes, into a snowcat or behind a dog sled. Kick back over beers and a hockey game. The following list of inspired Breckenridge winter activities will keep your group entertained. Round up your crew this winter for a mountain retreat designed just for the guys.
Active Adventuring
Skiing and snowboarding is the quintessential Breckenridge winter good time. Ski all five peaks at Breckenridge Ski Resort and shred the steeps, bumps, trees, groomers and terrain park. Ride the Imperial Chair, the highest chairlift in North America, and swoop down Whale's Tail or challenge yourselves with some of our world-class high alpine and hike-to terrain.
Gather the guys and explore the forest beneath the Ten Mile Range on a scenic snowcat excursion. The luxurious heated Italian-designed Prinoth Snowcats at the Breckenridge Nordic Center are outfitted with all-glass cabins perfect for spotting wildlife and snapping pics.
Feel the raw horsepower on a snowmobile while flying over groomed trails along the Swan River Valley. Cruise up to the top of the Continental Divide at 11,585 feet on a guided tour with Good Times Adventures.
If your dude crew craves remote backcountry adrenaline, tap Colorado Adventure Guides for guided backcountry ski touring, splitboarding, Nordic skiing and more.
A thrilling way to slide on snow, dog sledding brings the excitement with an eager team of huskies leading sleds through quiet wooded hillsides just outside of town.
Winter fly fishing is one of the best-kept local secrets. Call on Breckenridge outfitters to guide you to nearby rivers teeming with hungry trout for full- and half-day wade and walk trips.
Drift over snow-packed trails on a fat bike. Layer up and bike the groomed rec path between Breckenridge and Frisco or book a fat bike tour with Ridden to breweries and the Breckenridge Distillery.
Rove the rugged Rocky Mountains in a tough, go-anywhere all-terrain vehicle. Guided ATV tours take you down old mining roads and into the lesser traveled areas of Summit County for a true journey into the wild.
Food and Drink
Breckenridge's bar and restaurant lineup is as diverse as it gets. Wake up craving deluxe benedicts or homemade stuffed pastries? We've got loads of options. Roll into lunch wanting sushi, Mexican or calzones? It's all here. And that celebratory steak and lobster dinner with a globe-trotting wine list is ready when you are.
Start your days with classic hearty mountain fare at the Blue Moose or Columbine Café. Find flaky a.m. treats at Daylight Donuts and Clint's Bakery and wholesome organic plates at Amazing Grace.
FlipSide and Empire have your juicy burgers and hand-cut fries. Visit Michaels Italian and Giampietro's for the best authentic Italian pasta and pizza. Chicago dogs, sausages and cheesesteaks are the order at HD Tavern and Rita's is a fun-loving basement taco joint hand-squeezing fresh margaritas and hosting hilarious trivia nights.
Visit the Breckenridge Distillery for a tour and sip your way through barrel-aged reserve whiskeys. Pop into the Breckenridge Brewery or the Broken Compass for craft beer flights and be sure to stop by the Gold Pan Saloon, a local landmark for more than 150 years.
For prime cuts and generous gourmet sides, slip into a mafia booth at Legends Steak & Italian, go mountain chic at Aurum or dine in the taxidermy-lined tavern at the Briar Rose. Ribs fall off the bone at Salt Creek and Asobi Teppanyaki makes dinner a party with interactive hibachi tables.
Dig into comfort dishes like gravy fries and meatloaf at the Motherloaded Tavern and nab Irish family recipes and pints of Guinness at Burke & Riley's. Thirsty for more? Check out our handy local's guide to drinking in Breckenridge and other happening Breckenridge après scenes.
Events Galore
 Local orchestras, visiting big-name bands, multimedia events and more take the stage at the Riverwalk Center in the middle of town. The laid-back modern 750-seat venue is ideal for film festival screenings and intimate rock, jazz, bluegrass and jam band concerts.
Breckenridge throws one heck of a party and we love to celebrate all things winter. Check the events calendar for a long list of exciting happenings. Don't miss Ullr Fest in December, the International Snow Sculpture Championships in January, and Breck Pride in April.
Game On
Keep things active with a little friendly competition. Play pool at Brooklyn's Tavern & Billiards, ping pong and darts at The Mine, or head to Broken Compass Brewing for Tuesday night trivia and Kenosha for Monday night football trivia.
 Dive into one of the escape rooms in town to find clues and solve puzzles in a high-energy teamwork-driven setting.
 Visit the state-of-the-art Stephen C. West Ice Arena for open skate and hockey drop-in games on indoor and outdoor rinks and be sure to catch a Breckenridge Vipers Senior "A" hockey game.
Mountain Man Time
Breckenridge boasts a rich and colorful history build on famous gold finds and mining, exploration and adventure. Dig into fascinating local lore with guided mining, history and ghost tours from the Breckenridge Heritage Alliance.
Gold mine tours and gold panning opportunities abound in the hills flanking Breckenridge and the 90-minute saloon walking tour is always an early evening hit with groups.
The BreckCreate Arts District is an inspiring collection of historic buildings turned workshops and venues. Explore the creative hub near South Ridge Street and Washington Avenue and try your hand at a metalsmithing class.
Chill Out
Soak and soothe tired muscles after a long day outside with a hot tub session. It's a must-do on a snowy winter day. Most lodges, hotels and private rentals come equipped with jetted tubs. Here are 8 of our favorite hot tub scenes in Breckenridge. The Breckenridge Recreation Center also offers two hot tubs and a swimming pool, along with a killer weight room and cardio studio.
Book massages and other treatments at the many spas in town. Menus are stocked with customized treatments made just for guys.
Stop into the Elite IV Lounge for rehydrating vitamin and nutrient sessions and The O2 Lounge for oxygen treatments and healthy smoothies.
The Breckenridge Tourism Office works to enhance and promote the unique character and experience of Breckenridge as a world-renowned destination resort and to represent, serve and perpetuate the common interest and character of its membership and community. Lisa Blake is a regular contributor. The Breckenridge-based freelance writer, editor and mom enjoys researching and sharing stories on health, wellness, dining and the outdoors. Find her work in Breckenridge Magazine, The Purist, 5280.com, and at lisablakecreative.com.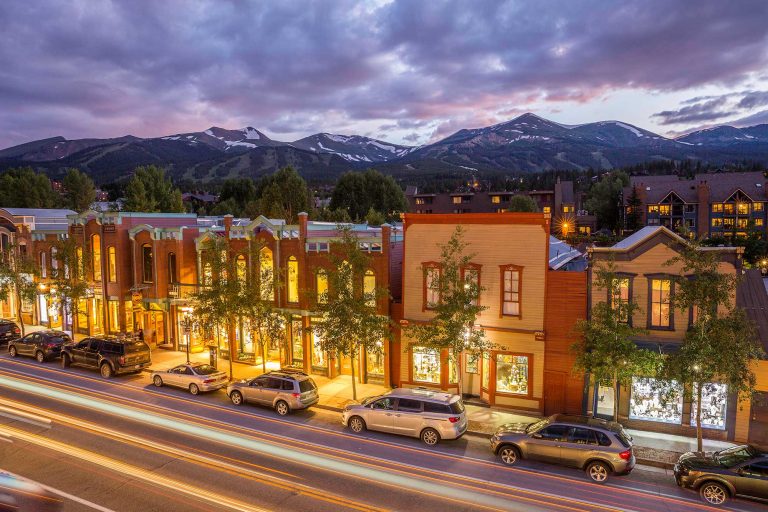 Embrace The Spirit
BLike Breckenridge™️ is a movement born of the spirit of our historic mountain town for those who call it home—whether for a weekend or a lifetime—to live by. It is a cause that connects us to each other, that we can all be a part of.