Located in the heart of town adjacent to the Blue River Plaza, the Breckenridge Welcome Center is located at 203 South Main Street. Part information center, part hands-on interpretive museum, the 4,000 sq. ft. center provides visitors and locals information on everything from dining and shopping to winter and summer activities in and around Breckenridge.  Stop by the Welcome Center to receive information about things to do in Breckenridge during your stay.  The Breckenridge Welcome Center is also the starting point for Breckenridge History tours.
Location: 203 S. Main Street Breckenridge, CO 80424
Phone:  877-864-0868
Bookable Activities & Reservations
Breckenridge Welcome Center Hours of Operation
BWC Info Desk/Museum Hours
9am-6pm Tuesday-Saturday, closed Sunday and Monday.
Reach us by phone or online
Our Breckenridge Information Specialists are excited to assist you via Phone at 877-864-0868, Email at welcomecenter@gobreck.com, or the virtual website chat.
Public Restrooms
Welcome Center's public restrooms are currently open. Guests can also use the public restrooms located at the Riverwalk Center.  Public Restrooms will be open 9:00am-9:00pm.
Popular Trip Planning Info
Breckenridge Welcome Center Museum
History & Exhibits
The Breckenridge Welcome Center museum, formerly called the "Bailey Building," includes a series of interactive exhibits about the town's history and environmental accomplishments.
During demolition of the Bailey to create the Welcome Center, crews discovered a well-preserved log cabin hidden between two newer additions. The 19th Century log cabin, which was likely someone's home, was fully exposed and renovated so the public could walk along the same floorboards and run their hands along the same hand-hewn beams that miners touched more than a century ago.
The cabin is now an interpretive museum featuring displays on life in Breckenridge in the 1880s through current day. The Breckenridge Welcome Center also includes multimedia displays highlighting the town's history from its days as a Native American settlement, a gold-mining mecca and a Victorian ski village.
On the environmental front, the museum highlights Cucumber Gulch Wildlife Preserve, a 77-acre wetland sanctuary within a mile of Main Street below the gondola. This area is home to the state-endangered boreal toad, moose, elk, deer, beaver and nearly 50 species of birds.
The new Time is a River interactive timeline allows guests to explore Breckenridge from the formation of the Rocky Mountains to the opening of Peak 6 for skiing. This exhibit is great for hearing impaired.
Be sure to make the Breckenridge Welcome Center and museum the first stop on your trip to Breckenridge to learn about the town and pick up information on activities, shopping and dining. Don't forget to check out the new museum theatre too!
Meetings and Groups
For Meeting and Convention information please contact our Groups Sales Department: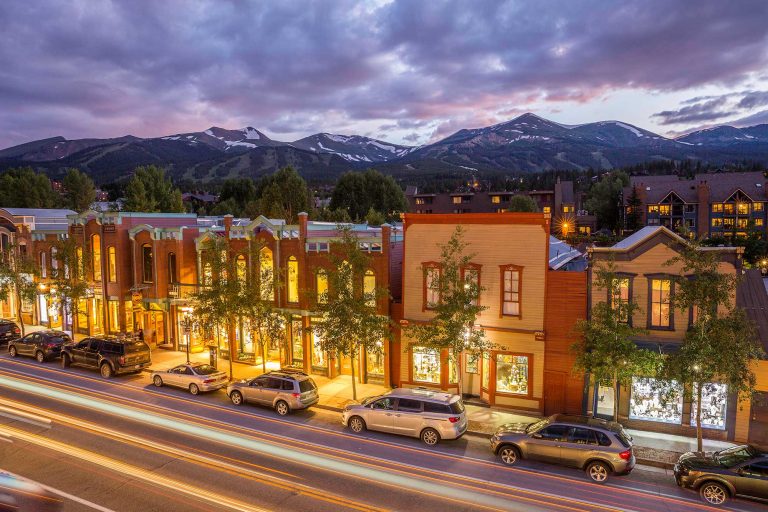 Embrace The Spirit
BLike Breckenridge™️ is a movement born of the spirit of our historic mountain town for those who call it home—whether for a weekend or a lifetime—to live by. It is a cause that connects us to each other, that we can all be a part of.