Welcome to Breckenridge. With beautiful views, a world-class ski resort, and tons of bars, restaurants, and local shops, you'll have plenty to do! Breckenridge welcomes visitors with 300+ days of sunshine each year and incredible opportunities to play in the mountains. To help you navigate town like a pro, use these maps of Breckenridge to explore our hundreds of miles of trails to hike, bike and ride with our winter and summer trail maps, as well as our town map featuring streets and activities.
Getting Around Breckenridge
Staying in Breckenridge is easy, as the majority of Breckenridge lodging properties are within walking distance of Main Street, spanning eight blocks. Most lodging properties also have free shuttle service to and from downtown Breckenridge. And with the BreckConnect Gondola, you can go from skiing and riding to après-ski bliss in a matter of minutes. The Town of Breckenridge is easy to explore on foot and bike so once you are here it's easy to go carless. Breckenridge also boasts a free bus service which serves most of town. For those looking to venture outside of town, the free Summit Stage transit system serves nearly all of the county, including service to Copper Mountain, Keystone and Arapahoe Basin during peak times of the year.  Other transportation options include taxi services, Uber and Lyft.
Learn more about transportation in Breckenridge.
Trail Maps of Breckenridge
Trail Conditions
The Town of Breckenridge's trail system is an important community asset. Please use these trails so that they are sustainable and enjoyable for other users, now and in the future.  Before you head out, look up trail conditions to determine what trails are ready to hike or ride. If snow is too soft or melting snow has created muddy trails, we ask that you please try another trail. This can cause holes and tracks in the trail which can harden and ruin the trail for other users.
Breckenridge Ski Resort Trail Map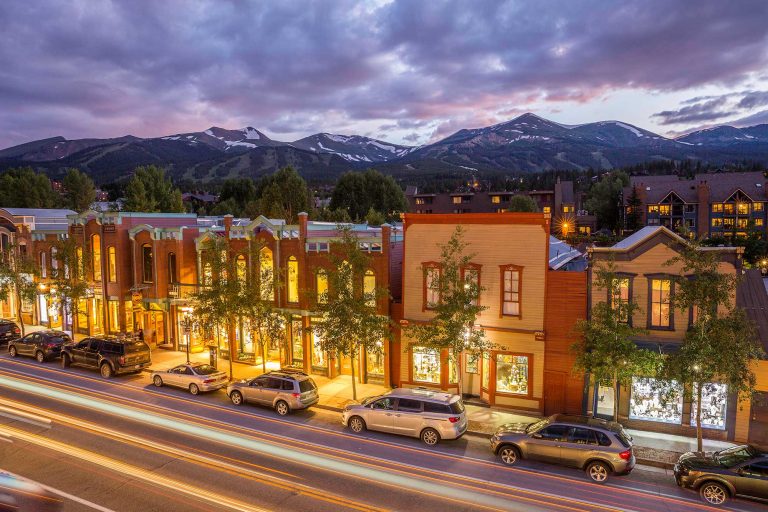 Embrace The Spirit
BLike Breckenridge™️ is a movement born of the spirit of our historic mountain town for those who call it home—whether for a weekend or a lifetime—to live by. It is a cause that connects us to each other, that we can all be a part of.