Experience Breckenridge's scenic trails from the comfort of a heated snowcat! The Breckenridge Nordic Center scenic cat tour offers guided tours through forested trails to a historic mining cabin to fill up on s'mores, hot cocoa and tales of Breckenridge's mining families.
The Breckenridge Scenic Snowcat Tour is an adventure everyone in the family take part in.  This is perfect for extended families, those with young children, and anyone who'd like to sit back, relax and enjoy a tour through Breckenridge's trail system.
What to expect:
Arrive early to the Breckenridge Nordic Center to enjoy an adult beverage or hot cocoa next to one of the best fireplaces in Breckenridge.  Then, you'll head outside to embark on your scenic snowcat tour. Take note, this isn't your average snowcat.  This is a luxurious, state of the art Prinoth Snowcat designed by Pinifarina in Italy. It features a heated, all-glass cabin to give you uninterrupted views of the historic legend forest, mountains, and wildlife. Halfway through the tour, you'll stop at a historic cabin for s'mores and hot chocolate.  The unbeatable views make it a perfect spot for family photos.  There are also sleds and toboggans to take out if your family wants to take a few runs down the trail.  After your hot cocoa break, you'll head back into the snowcat and back to the Breckenridge Nordic Center.
What to wear
You'll be nice and toasty in the heated cat, so be sure to dress in layers so you can take your coat and hat off if you get too warm.  You don't need to wear snowpants unless you plan to jump on a sled at the cocoa stop.  Wear sturdy shoes as you'll walk short distances to the cat and cabin.
Plan Ahead
The Scenic Snowcat Tour is one of the most popular winter activities in Breckenridge. Make reservations for this experience as early as possible.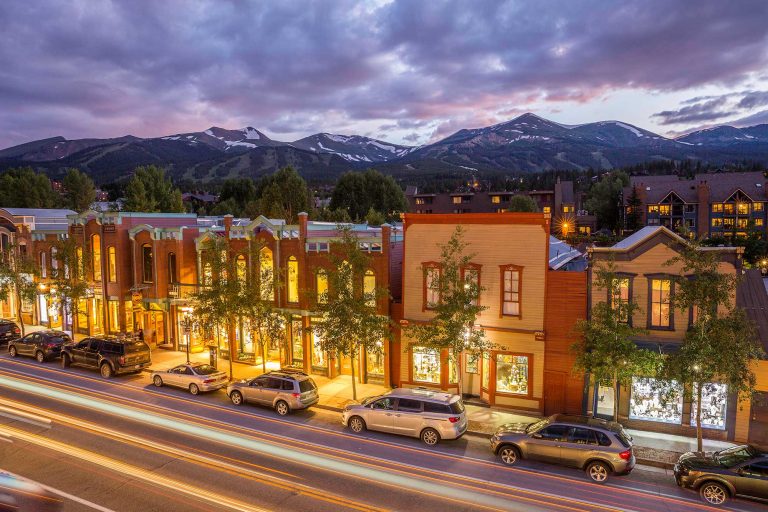 Embrace The Spirit
BLike Breckenridge™️ is a movement born of the spirit of our historic mountain town for those who call it home—whether for a weekend or a lifetime—to live by. It is a cause that connects us to each other, that we can all be a part of.