Be Like Breckenridge
Sustainability
While we believe we all have a place here, we also believe that the privilege of belonging comes with responsibility. A responsibility as locals and those just passing through to come together as a community and prove to ourselves there is no limit to what can be accomplished when we get after it together.
Mountain IDEAL Sustainable Destination

In 2021, Breckenridge became certified as a sustainable mountain resort destination using the Mountain IDEAL standard. Breckenridge was certified by Green Destinations and is only the third destination in the United States to become certified through a program that is accredited by the Global Sustainable Tourism Council. The certification is the result of a multi-year partnership between the Town of Breckenridge, Breckenridge Tourism Office, High Country Conservation Center, Vail Resorts, Summit County Government, Breckenridge Heritage Alliance, Walking Mountains Science Center, U.S. Forest Service, and others. It marks the culmination of two years of leadership by the Breckenridge community in progressive environmental conservation policies and programs
Leave No Trace
Preserving the character of our town and the nature that surrounds us has always been at the heart of the Breckenridge spirit, our people and our brand.  Breckenridge is a Leave No Trace Community Partner that works to protect all of our favorite outdoor places by being a part of a community that reaches thousands of people each year with Leave No Trace education.  You can help us preserve and protect what we love by following the Leave No Trace principles during your visit.  Find Leave No Trace Recommendations for Getting Outside During COVID-19.
Brush up on Leave No Trace Principles before you head out.
Sustainable Breck
In 2011, Breckenridge embarked on a path toward smart living with the launch of its Sustainable Breck program. Since then, the Town Council has adopted a variety of new policies, programs and plans that help achieve the original intent of Sustainable Breck as well as grow its vision for a bigger impact. We invite you to join us. Explore our commitment to environmental, economic and social sustainability and take action today.
Sustainable Breck Projects include:
Green Commuting
Climate Action
Waste Reduction
Destination Management
Water Efficiency
Sustainable Business
BYOB (Bags & Bottles)
The Town of Breckenridge has a bag fee of 10 cents per bag at shops around town, restaurants and grocery stores. Visit like a local and bring your own reusable shopping bag or purchase one at the Welcome Center on Main Street. They make great souvenirs too! You might also notice that straws don't come in your beverages at coffee shops and restaurants. That's because straws are only available per request. Another item to keep in your day bag is a reusable water bottle. Breckenridge has water refill stations throughout town, not to mention, some of the best tap water in the country to fill up on in between adventures. With these local tips, you'll save money, keep Breckenridge clean and B Like Breckenridge!
Learn more about Sustainable Breck.
Boots, Bikes & Buses
You've heard of Sleepless in Seattle, but how about Carless in Breckenridge? Why worry about clearing snow off your car, sitting in traffic and finding and paying for parking? Let us handle the winter driving conditions while you enjoy the views and get to were you need to stress free. Getting to and around Breckenridge is easy and convenient, due to free transportation options and our easily walkable (or bikable) town. Breckenridge's shuttle and transportation systems will help any visitor make the most of their trip.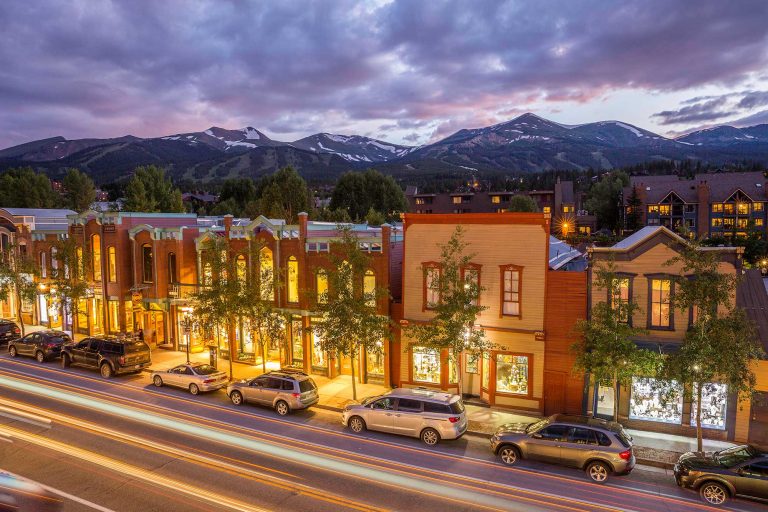 Embrace The Spirit
BLike Breckenridge™️ is a movement born of the spirit of our historic mountain town for those who call it home—whether for a weekend or a lifetime—to live by. It is a cause that connects us to each other, that we can all be a part of.