B Like Breckenridge
Community
Breckenridge embodies an infectious joy-of-life attitude that removes boundaries to what we can accomplish together. Because in any great endeavor, we are always more successful with friends by our side.
So we invite you to B Like Breckenridge, which can mean a lot of different things depending on where you live, work and play. But at its core, it's about embracing the spirit of our town. Believing the right thing to do is always worth doing.  From using less, walking more, leaving no trace, sticking to the trails, respecting wildlife, nature, and each other, and being a responsible steward of our communities, together we can champion a cause that is greater than all of us. But that starts here, with each and every one of us.
Everyone is Invited
There's a reason we're all drawn to Breckenridge. It's the unique combination of our historic, mountain town charm, the breathtaking nature that surrounds us in all directions, and the character of the people who call it home—for a weekend, or a lifetime. Now, more than ever, we all share in the responsibility of making Breckenridge the most welcoming place to live and visit.
Responsible Travel
Preserving the character of our town and the nature that surrounds us has always been at the heart of the Breckenridge spirit, our people, and our brand. To a large part, our collective desire to protect this special ecosystem is what draws people here in the first place—both to live, and to visit. As the topics of climate change, over-tourism, and sustainability continue to shift the global narrative, we have an opportunity to position our town as a thought-leader in sustainable practices by celebrating our local commitment to environmental stewardship and rallying our guests to participate alongside us.
Social Equity Advisory Commission
In 2020, Breckenridge Town Council unanimously passed a resolution creating a Social Equity Advisory Commission.  The commission will bring together a group of people from varied backgrounds to work with town council to identify opportunities for change and inclusion.
Learn more about town initiatives
10 Mile Pride
10 Mile Pride is an inclusive event celebrating the LGBTQ+ community, friends, family, and allies in Breckenridge. The event aims to educate and inspire attendees to promote acceptance, tolerance, and respect, and to create a safe space where everyone can come together to celebrate regardless of their sexual orientation, or gender identity. Embrace the outdoors, connect with your community, and celebrate who you are during 10 Mile Pride in Breckenridge!
Building Hope Summit County
Building Hope Summit County is a community-wide initiative designed to create a more coordinated, effective and responsive mental health system that promotes emotional health, reduces stigma and improves access to care and support for everyone in Summit County.
Ways You Can Get Involved
Philanthropy & Giving Back
We believe in tapping into this spirit and using it for good. Acting together to preserve the way of life we love. Protecting our home for our generation and future ones. Because while we believe we all have a place here, we also believe that the privilege of belonging comes with responsibility. A responsibility as locals and those just passing through to come together as a community and prove to ourselves there is no limit to what can be accomplished when we get after it together.
Give Like A Local
Each year, The Summit Foundation gives out over $1.5M in grants to support local nonprofits that support arts & culture, health & human resource, environmental stewardship and the future of our community. We are fortunate to have such a caring community supported by so many nonprofits.  Learn more about the benefits of donating through The Summit Foundation.
Volunteer Opportunities
One of the better-known benefits of volunteering is the impact it has on the community. Whether new to our community, a longtime local or simply visiting, we hope you will join us by giving back and getting involved.
Ongoing Volunteer Opportunities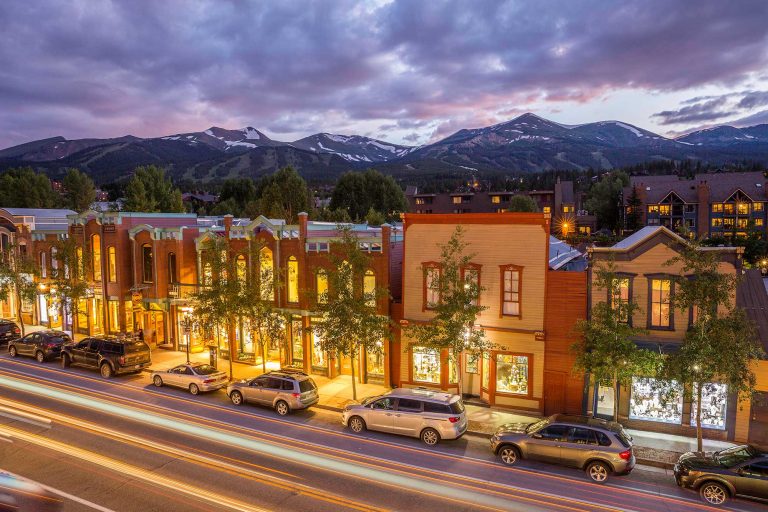 Embrace The Spirit
BLike Breckenridge™️ is a movement born of the spirit of our historic mountain town for those who call it home—whether for a weekend or a lifetime—to live by. It is a cause that connects us to each other, that we can all be a part of.