With hundreds of miles of trails, Breckenridge gives riders of all abilities the chance to experience stunning scenery and challenging rides.  The top 3 easiest mountain biking trails in Breckenridge are a great place to learn the sport while the top 3 hardest will push you to new challenges.
Top 3 Easiest and Most Difficult Mountain Biking Trails in Breckenridge:
River Trail
Start in downtown, head North (towards Frisco) and warm up for 1.4 miles on the bike path. The trail starts near a bridge crossing the Blue River, keep an eye open for signs. Either side of the river leads you past Colorado Mountain College. Turn on Coyne Valley Rd to access the other side of the Blue and return towards town. A very busy trail, keep an eye open for fly fisherman, hikers and of course, other cyclists.
Lower Flume
Probably best ridden as an out and back, starting from the Recycling Center on French Creek (Reiling) Rd. If you're feeling up to it, you can hit the (steep) climb just above the Recycling Center, or Mike's Trail on other end, hooking up with Middle and Upper Flume trails to complete a loop.
B & B Trail
Park a car (or ride from town) at the B & B Mines Trailhead on French Creek Rd. and ride up the road for approximately 1.2 miles to turn right for B & B, across the road from Reiling Dredge trailhead parking. Slightly downhill the entire way, with lots of double track and wide singletrack. Pass the historic Reiling Dredge. Amazing views of Breckenridge ski are along the trail. Option for more difficulty on Turk's trail, hooking back up with B & B near the end.
Wheeler Pass
However you access it, either climbing straight up fire roads in the ski area, or singletrack on Burro -> Spruce Creek Rd. or trail -> Wheeler, you're in for some climbing and pain. The elevation will hurt you, the weather changing at the drop of a hat will make you miserable. Descending isn't any easier either. It's an old hiking trail, all steep, off camber and rutted above treeline. Be prepared for an epic, but start early and reward yourself with a cold beer at the end.
Colorado Trail
Middle Fork to Tiger Dredge Trailhead. Park a car at the Tiger Dredge Trailhead on Tiger Rd. and warm up for a few miles on the road. Don't worry, you'll do some climbing very soon and be swearing at your friend who talked you into this. Keep an eye open on left side of Middle Fork of Swan dirt road about two mile past Tiger Run snowmobile tours for signs for CO Trail, and prepare forsome of the sweetest singletrack you've ridden in the mountains. Don't push too hard though, because the brutal climb starts after you cross the North Fork Rd. The rewards are so, so sweet. Singletrack back to the car, with whoop inducing speed and curves. Enjoy!
B-Line
This one is a fun addition to the "Most Difficult" list. Jumps and bermed turns is what this one's all about, not elevation change and heart rate. But it will certainly make you think twice about catching air. A great addition to Breck's set of trails, a skill builder for sure. Or maybe just one for your teenage son to ride. Starts at the top of Moonstone trail, and ends at Carter park.
Depending on the snowpack and weather conditions, some trails may not be accessible until late June. Check trail conditions before heading out.
The Breckenridge Tourism Office works to enhance and promote the unique character and experience of Breckenridge as a world-renowned destination resort and to represent, serve and perpetuate the common interest and character of its membership and community.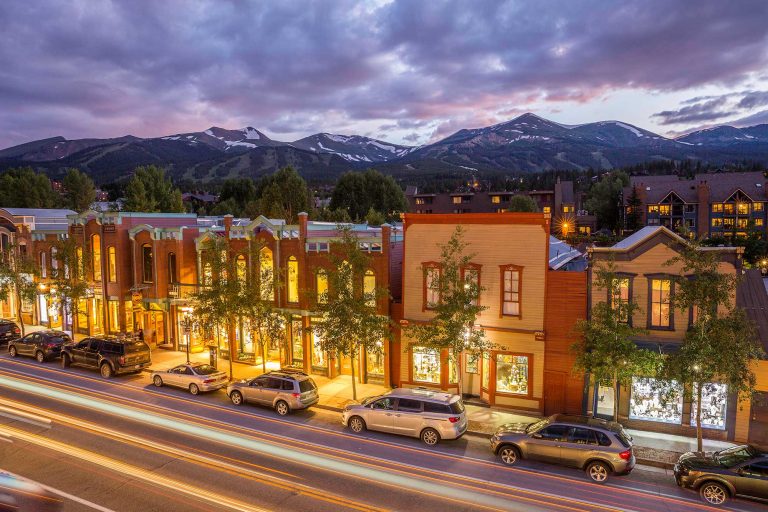 Embrace The Spirit
BLike Breckenridge™️ is a movement born of the spirit of our historic mountain town for those who call it home—whether for a weekend or a lifetime—to live by. It is a cause that connects us to each other, that we can all be a part of.