Transport yourself back into a time gone by and experience horseback riding in the Rocky Mountains.  Choose from trail rides through Breckenridge's sprawling trail network or open range rides north of Breckenridge.
When to go
Surprise! While summer and fall are the most popular times to go horseback riding and offer the most options, horseback riding is a year-round activity thanks to American Safar Ranch in nearby Fairplay.
Who Should Go
Horseback riding is a great activity for nearly anyone. Riders of all experience levels will find a variety of options for riding in and around Breckenridge.    Beginner riders often choose an easy trail ride that offers great views and a chance to explore the Colorado forests or open ranges.  More experienced riders can choose from cattle drives, to open range excursions or lessons.
Horseback riding is also a great activity for families allowing everyone to participate in the activity despite different fitness levels.  Child products differ between ranches and we recommend calling the ranch to ask for ride recommendations based off your child's age.
Where to go horseback riding in Breckenridge, Colorado
In-Town
In-town summer trail rides are provided through Breckenridge Stables, last 1.5 hours and explore the beautiful scenery between Peaks 9 and 10 on the Ten Mile Range above Breckenridge Ski Resort. You will experience river crossings, beaver ponds and breathtaking panoramic views of the continental divide. With more than 100 horses, guides are able to match each rider to a horse based on ability and experience. This is also a great trip for younger children in the group.  Breckenridge Stables offers trail rides late May – late September.
Nearby Ranches
Rusty Spurr Ranch
For those looking for more wide-open spaces and want to view the beauty of Colorado's wilderness by horseback, check out the Rusty Spurr Ranch. Choose from authentic cattle drives across 10,000 acres, 1, 2 or 3-hour mountain trail rides, or the all-day Saddle and Paddle package. Group sizes stay small and allow guests to ride off-trail wherever the terrain permits. This is not your typical "single file" ride!  Rusty Spurr Ranch is open mid-May through the end of September.
American Safari Ranch – open 365 days a year
You'll also find one-of-a-kind riding experiences, at American Safari Ranch! Offering horseback riding, ATV tours, and specializing in group activities, you are bound to find something for everyone involved.  American Safari Ranch offers 1.5 hour, 2 hour and private guided rides.
What to know before going horseback riding
Dress to be outdoors
Weather can change quickly in the Rocky Mountains so we always suggest bringing a layer and checking the forecast.  You'll want to wear pants to ride and close-toed supportive shoes.  You'll want to make sure you have a pocket for your cellphone too.  Back pockets aren't the most secure when you are galloping on the back of a horse.
Bring sun protection
300+ days of sunshine mean you'll want to wear sunscreen, bring sunglasses and possibly a hat.  While cowboy hats are always-in-style on the ranch you'll also be fine in a baseball cap.
Bring cash to tip your guide
You're going to have an amazing guide that teaches you how to ride but they'll also teach you all about the area history, fauna and wildflife as well as where to grab the best meal after a day out on the range.  Trust us, you'll want to tip your guide. Grab cash at one of the ATMs or banks in town or ask the ranch if you can leave one on your credit card.
For more information on horseback riding in Breckenridge and what else to do during the summer, contact the Breck Information Specialists at (877) 864-0868. While in town, stop by the Breckenridge Welcome Center at 203 S. Main Street. You can also fill out our activity request form to receive more information or view, download or order the Breckenridge Connection Vacation Planner.
Explore More of Breckenridge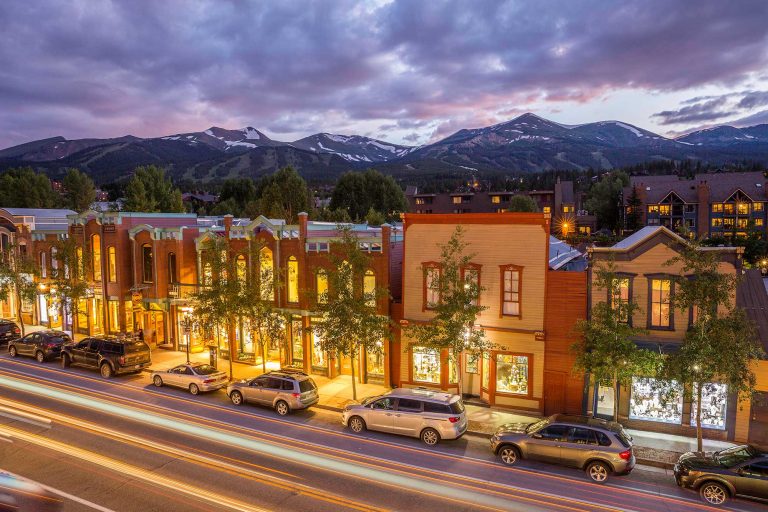 Embrace The Spirit
BLike Breckenridge™️ is a movement born of the spirit of our historic mountain town for those who call it home—whether for a weekend or a lifetime—to live by. It is a cause that connects us to each other, that we can all be a part of.