The Breckenridge arts and culture scene is the heartbeat to our town. Our mountain community is packed with artists who find passion in their surroundings – of course, it's not hard to be inspired here.
Breckenridge Creative Arts (BreckCreate) was developed by the town to support and promote arts, culture, and creative experiences throughout Breckenridge.  From quality performances, visual arts, workshops and classes, interactive festivals, historic tours and more, the Breckenridge Creative Arts is a transformative force with a full lineup of opportunities to tap into any day of the week.
Performing Arts & Installations
Breckenridge Arts District
Steeped in culture and heritage, the town of Breckenridge provides a unique mix of creative opportunities for people of all ages and interests. Generations of artists, makers, musicians and writers have chosen to live in or visit this beautiful Rocky Mountain destination, its inspiration reflected in their work. Through visual and performing arts, heritage and museum activities, craft education, culinary and healing arts, design, film and literature, the community offers a scenic mountain environment with diverse opportunities for individual self-expression and cultural exploration.
BreckCreate
The Breckenridge Arts District is the region's epicenter of creativity, bringing together studios, galleries, performance spaces, historic landmarks, public art, restaurants, cafes and other creative businesses that animate and populate a vibrant cultural corridor in downtown Breckenridge. The district's core attraction is a lively arts campus of renovated historic structures that now function as studio spaces for classes, workshops, affordable rentals by local artists and visiting artist-in-residence programs. The Breckenridge Arts District is a Certified District in the Colorado Creative Industries Creative District Program.
Breckenridge Music
Breckenridge Music provides year-round arts education to area schools, fosters collaboration and the creative work of today's professional musicians. A core summer festival built upon a resident professional chamber orchestra and includes over 40 performances presented annually mid-July through mid-August. Other performances across genres range from national touring acts to regional up-and-coming talent presented throughout the year.
National Repertory Orchestra
For more than 50 years, the National Repertory Orchestra has played an important role in preparing young musicians for careers in the orchestra world, while delivering outstanding musical performances for residents and visitors in Summit County.  Today, the NRO has achieved unparalleled success and is at the forefront of the nation's summer music festivals.
Theatre, Film & Visual Arts
Breckenridge Backstage Theater
Breckenridge Backstage Theatre is the resident theatre company of the beautiful Breckenridge Theater, a newly renovated 137-seat theater located in the heart of historic downtown Breckenridge.
Their mission is to enrich, educate and entertain Summit County children, residents, and visitors through opportunities to participate in and experience the joy of live theatre. Our passion is building community through the performing arts.
Breck Film Society
Breck Film delivers compelling film experiences year-round through the Breck Film Society and the annual Breck Film Festival. Held in September, the festival celebrates the art of film-making with a diverse selection of filmmakers gathered from around the globe to engage and inspire with their unique storytelling. Add in 90+ independent films and premieres, plus forums and parties amidst the fall colors in the Colorado Rockies, and its no wonder that USA Today named the Breckenridge Film Festival as one of the Top 20 Film Festivals in the United States.
The new Eclipse Theatre (previously known as the Speakeasy) has become the official Breck Film home as of July 2021. The theater will be used for Breck Film Society events, such as its Annual Festival. They will also host Blockbuster films, indies and more daily.
Historical Tours & Museums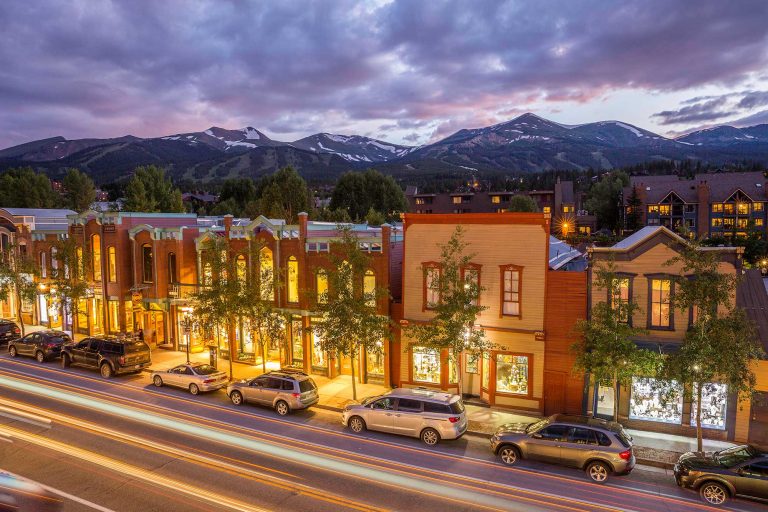 Embrace The Spirit
BLike Breckenridge™️ is a movement born of the spirit of our historic mountain town for those who call it home—whether for a weekend or a lifetime—to live by. It is a cause that connects us to each other, that we can all be a part of.