Top Fall Activities in Breckenridge, CO
Fall Activities in Breckenridge
Top Festivals & Events in Breckenridge, CO
Fall Festivals & Events
The autumn season plays host to some of Breckenridge's most marquee events of the year. From the largest street party in the Rocky Mountains at Oktoberfest to endless pairings of wine at the Wine Classic to film premieres at the Breckenridge Film Festival, fall in Breckenridge is chock-full of good times.
Top Fall Events in Breckenridge
Dining Experiences & Culinary Delights
Dining and Nightlife
Cozy up inside or take advantage of the last days of patio season with a craft beer and some tasty apps.  In Breckenridge, our culinary scene will delight your taste buds as you reminisce about the day's autumn adventures. With over 100 bars and restaurants to choose from, you'll find worldly inspired cuisines, fresh takes on culinary classics and vibrant nightlife.
Where to eat in Breckenridge:
Explore our history and art scene
Arts, Culture & History
The art scene in Breckenridge has blossomed over the last few years to offer week-long art festivals, classes and workshops, quality performing and visual arts and a calendar packed with cultural and creative experiences.
Experience arts, culture and history in Breckenridge:
Experience More of Breckenridge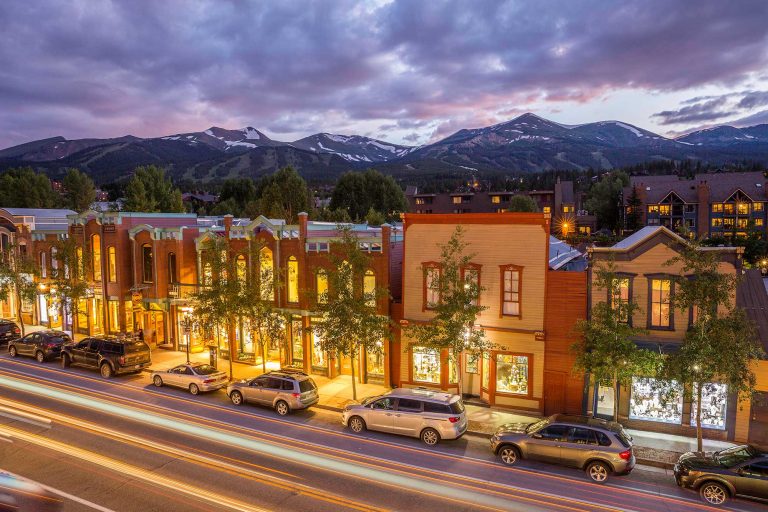 Embrace The Spirit
BLike Breckenridge™️ is a movement born of the spirit of our historic mountain town for those who call it home—whether for a weekend or a lifetime—to live by. It is a cause that connects us to each other, that we can all be a part of.