Imagine a data matrix with all the choices to determine the best hikes for you in Breckenridge. It might include length, difficulty, and elevation gain. Other factors may be scenic qualities, trailhead access, and Muddy Meter conditions. Maybe there are young ones or young-at-hearts in your group to consider.  So how do you choose a hiking trail?  Let us help you with this easy guide- here's 9 tips for choosing a hiking trail.
7 More tips for choosing a hiking trail
1. Start With: How Much Time Do You Have?
What's your time budget for your hike? All day? An afternoon or morning? Just an hour?  Breckenridge has hikes to satisfy all these needs. Be sure to factor in travel time to and from the trailhead. For shorter hikes, try these early season hikes in Breckenridge. For longer hikes, take a look at some more difficult hiking trails. For a lovely one hour hike around Breckenridge with no commuting time, start at Carter Park and hike the Hermit Placer Trail up the sledding hill and loop back via Jack's Cruel Joke and Sunbeam. See more hikes from downtown Breckenridge.
2. Consider how far you'll go
Mileage distance isn't always that helpful when choosing a trail. Seasoned hikers will cover a mile much more quickly than a family with toddlers and grandparents. And hiking up a steep hill takes a lot longer than strolling through a meadow. Consider instead how fast your group will travel.  Average walking pace is about three miles an hour, but that average is probably walking near sea level on a smooth surface.  For mountain backcountry travel, a good rule of thumb is a mile an hour. Splitting the difference, plan on a trail of about 2-5 miles in length for a two-hour round trip hike.
3. Choose Your Scenery
Concern about distance, time, and difficulty often gets thrown out the window when there's a beautiful waterfall at the end of the hike. The scenic factor is one of the most important criteria when choosing a hiking trail. Do you want to start at a high elevation to soak in the greatest views?  Are ghost towns and mining sites high on your agenda? Fields of wildflowers?  Or cascading waterfalls? We didn't put the scenic factor first on the list because it's easy to get sucked into that destination without considering the journey. For the best hiking experience, be sure to weigh in other factors in addition to the scenic goal.
4. Don't Forget Group Dynamics
Think about your group. How experienced? How fit? Are some members more focused on historic sites and others keen on conquering a Fourteener? Because a group travels only as fast as its slowest member, it can be a challenge to keep Grandpa Bob and little Bobby happy on the same hike. A challenge, but not impossible. Breckenridge offers so many hikes of diverse interest and difficulty that we are confident you can keep your group enchanted.  If you hiking with kids or someone new to hiking, be kind and choose an easy trail.
5.  Consider the Time of Year & Trail Conditions
In May or June, it's darn near impossible to hike to the top of the many mountains surrounding Breckenridge unless you've got snowshoes. Snow sticks around a long time at our high elevations, thwarting even the most prepared adventurers. That's why consideration of trail conditions is so important when choosing your hiking destination. Muddy trails sustain damage from boots and bike tires that lasts through the season, making muddy trails a poor choice. When in doubt, start at lower elevation trails early season and work up from there. For the most up-to-date information on the condition of local hiking trails, visit the experts at the Breckenridge Welcome Center on Main Street or Mountain Outfitters on Ridge Street.
6. Difficulty Factor and Elevation Gain?
The Ski Area uses Green, Blue and Black to identify ski trail difficulty and the Town of Breckenridge trail system does too. Though instead of steepness of pitch, the trail ratings consider more than the trail grade. There is also the technical factor: how sharp are the turns? how narrow is the trail? how far is the drop-off on the side of the trail? Jacks Cruel Joke is designated a "black" trail because it is steep, narrow, winding, and has some gasp-inducing drop offs. But if you get there from Carter Park and the Hermit Placer Trail and down (instead of up), it's not nearly so hard. Check out the trail profile, a side view of the elevation gain and loss, to help determine how difficult a trail might be. Popular trail apps and websites like AllTrails and MTB Project include trail profiles.
7. How Will you Get There?
Breckenridge offers many hiking options right from town or the bus, so you don't need a car to get to a bounty of hiking trails. Without a car and limited time, check out these hikes from downtown Breckenridge. The Breckenridge Free Ride accesses a number of pleasant hiking trails, or you can take the Gondola to the base of the Breckenridge Ski Resort for more hiking options, including guided hikes. The Summit Stage will take you to trailheads like Gold Hill, Baldy or Lower McCullough Gulch.
Looking for a Guide?
The Breckenridge Heritage Alliance offers guided hikes to historic sites including French Gulch, Preston Ghost Town, and Iowa Hill Gold Miners Hike, all perfect for families. If you are new to hiking, are looking to cha
More Resources and Tips
Want to make sure you've packed all the essentials? Check out our Summer Packing Guide or prepare for your hike with these handy tips and what to bring from the experts at REI.
Colorado Trail Explorer (COTrex) is a great place to start looking for hikes. Choose your location and all the trails for that area will show up. Star your favorites, get trail info and look at recent photos.
No car? No problem. Carpool or take the bus to many of the Breckenridge trailheads.
On busy days, trailheads can fill up by noon, so head out early- the trail will be less crowded too and you'll miss the afternoon thunderstorms that can roll in by the afternoon.
Know and follow trail etiquette and leave no trace principles. Please pack out your trash, leave the wildflowers for others to enjoy, and give a friendly wave to the other users sharing the trail with you.
With these handy tips, you're well on your way to choosing one or many hiking destinations perfect for you and your group, and you didn't even have to create a matrix diagram to make your decision. Happy Hiking!
The Breckenridge Tourism Office works to enhance and promote the unique character and experience of Breckenridge as a world-renowned destination resort and to represent, serve and perpetuate the common interest and character of its membership and community.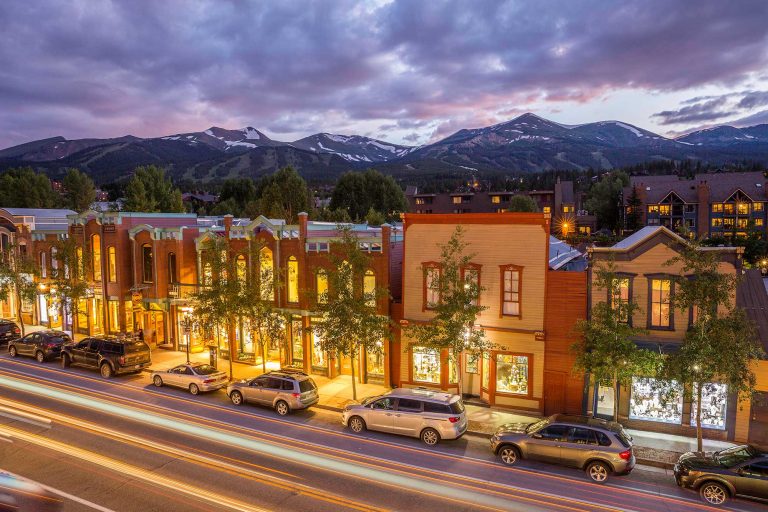 Embrace The Spirit
BLike Breckenridge™️ is a movement born of the spirit of our historic mountain town for those who call it home—whether for a weekend or a lifetime—to live by. It is a cause that connects us to each other, that we can all be a part of.