Looking for an escape from the hustle and bustle of skiing? Perhaps a mellow day that will keep the whole family entertained at zero cost? You've come to the right page. Sledding in Breckenridge is an activity for everyone to enjoy.
When it comes to winter activities, tubing and sledding are always a family favorite. A day playing in the snow is a free way to enjoy the outdoors while giving your legs a break from skiing. Grab your toboggan, saucer or any slider or glider of your choice and get ready for a fun day of sledding at the local sledding hill.
Where Can I sled in Breckenridge?
Runway Sledding Hill on Fraction Drive
The new Runway Sledding Hill on Fraction Drive is free and located near the free parking lot on Airport Road and along the popular Breckenridge Free Ride bus loop.  The sledding hill is a walk-up man-made hill.  The park is regularly groomed and porta potties are on site.  There is no indoor warming hut available and sleds are not provided.  The new sledding hill is a great location with plenty of free parking, nearby restaurants to explore and a free bus into town.  Usage is not allowed outside the fenced-in area and the building of berms, jumps or other features is prohibited. Skis and snowboards are prohibited.
Users must avoid others and usage of the Runway Sledding Hill is at your own risk.
Parking is available at designated spaces on Fraction Road only.  Both bus and lodging shuttle stops are conveniently located nearby.
Carter Park
The Carter Park sledding hill is free and located just four blocks east of Main Street and it boasts a walk-up, slide-down sledding hill that has just the right amount of steepness. The hill is wide, but it can get busy as the day goes on, so plan ahead and get there early. Sled rentals are not available. Parking on-site is limited but bus and lodging shuttles drop-off nearby. Also, please respect the nearby neighbors of the park, as this is their backyard.
Users must avoid others and usage of the Carter Park sledding hill is at your own risk.
Extreme Sledding at Country Boy Mine
Nearly 1 km of adrenalin pumping downhill track make this summit county's longest (and most fun) operation served by sleigh or snowcat. Ride high above Country Boy Mine and then plummet down the twists and turns of our high speed track (smaller fun park available for kids).  Learn more about Extreme Sledding.
Where can I get a sled in Breckenridge?
In addition to stores around Summit Country, there is also a "sled shed" to take/leave sleds as needed at the new Runway sledding hill on Airport Road.  However, we can not guarantee there will be a sled available.  Snow tubes and sleds can be purchased at the following stores in Breckenridge:
Discover more fun activities for your pint-sized adventurers in our Breckenridge Winter Family Guide.
The Breckenridge Tourism Office works to enhance and promote the unique character and experience of Breckenridge as a world-renowned destination resort and to represent, serve and perpetuate the common interest and character of its membership and community.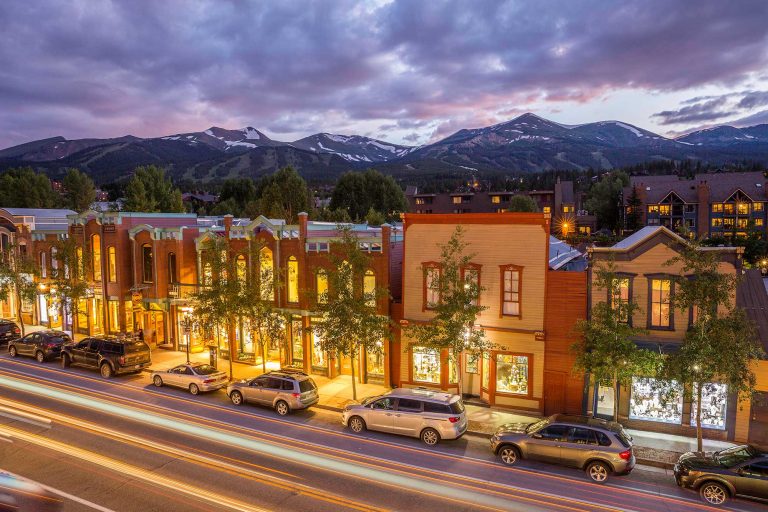 Embrace The Spirit
BLike Breckenridge™️ is a movement born of the spirit of our historic mountain town for those who call it home—whether for a weekend or a lifetime—to live by. It is a cause that connects us to each other, that we can all be a part of.