We love our pizza, and let's face it, a heaping plate of ooey-gooey nachos (with a cold beer, of course) tastes great after a long day in the backcountry. But as both locals and visitors seek out more refined meals, restaurateurs have responded. The best part? Upping the ante has not meant upping the attitude. Try these 9 restaurants in Breckenridge for top meals blended with Breckenridge's laid-back atmosphere.
Next Level Breckenridge Dining
Briar Rose Chophouse & Saloon
When steaks and game suit your fancy, head to Briar Rose Chophouse & Saloon. The dining room offers an elegant atmosphere, and for those that prefer casual, the historic back bar serves both the full menu and small plates. Family-style sides encourage diners to dig in and share.
Legends Steaks & Italian
Legends is Breckenridge's newest fine dining restaurant featuring high end steaks, authentic Italian and prohibition era cocktails. Legends gets its name from the black and white photographs lining the walls of the dining room. From Barney Ford to Butch Cassidy, each portrait showcases the legendary men and women who helped shape Colorado's history. Pair the nostalgic décor with amazing service and top-notch cuisine, and you have an unforgettable dinging experience… You might even call it legendary.
Blue River Bistro
At the Blue River Bistro, rustic American classics combine with artisanal cocktails for an incredible dinner. Also open for lunch and weekend brunch, the Bistro offers up live jazz and blues on a regular basis. And unlike some restaurants in Breckenridge, you won't find them closing their doors come May.
Ember
Internationally inspired, the menu at Ember has been known to feature everything from lamb osso bucco to chicken fried goose breast and barramundi bass. A full gluten-free menu (appetizers and entrees) makes this an easy go-to for those with special dietary needs.
Hearthstone
Hearthstone Restaurant, a Breckenridge classic, serves naturally-raised beef and game, sustainably-caught seafood, and Colorado produce in uncomplicated fashion. Be sure to try their seasonal special cocktails and take in the details of the building, a historic Victorian home constructed in the early 1880s.
Relish
Billed as Colorado-inspired cuisine, Relish chef and owner Matt Fackler's culinary experience blend with regional influences. The result: a seasonally-changing menu full of exciting combinations. Consider Relish for dinner, or for a more refined après experience.
Traverse Restaurant and Bar
Unmatched sunset views will be the first thing you notice at the Traverse Restaurant and Bar, located in the recently-remodeled Lodge at Breckenridge. Once the food arrives, Chef Brent Turnipsede's (and his team's) skill and creativity become clear.
Aurum
Aurum features locally sourced, seasonally fresh ingredients to boot. Their doors opened recently and they have quickly become a local favorite. Join them from 4-6pm daily for a killer happy hour featuring half-priced menu items, half priced wines by the glass, $3 draft beer and $7 classic Cocktails.
Twist
Twist, another offering from Matt Fackler, serves up a fresh take on classic comfort food and drinks. The menu changes seasonally, but past dishes have included veal and rabbit layered meatloaf, and chicken and dumplings (duck fat fried, of course). It's a casual setting with high quality standards.
Looking for more great eats? Check out farm to table dining and our top 12 Breckenridge foodie favorites. The Breckenridge Dining Guide showcases many more options; pick one up at the Breckenridge Welcome Center during transition seasons, get advice and favorites from in-the-know locals.
The Breckenridge Tourism Office works to enhance and promote the unique character and experience of Breckenridge as a world-renowned destination resort and to represent, serve and perpetuate the common interest and character of its membership and community.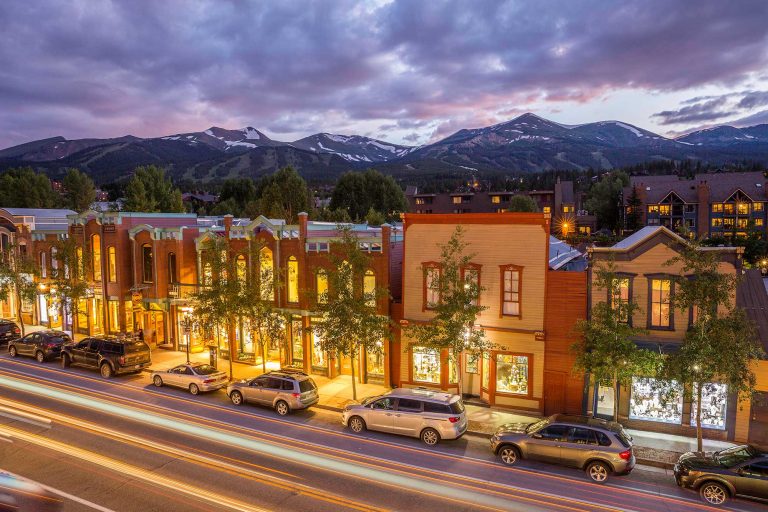 Embrace The Spirit
BLike Breckenridge™️ is a movement born of the spirit of our historic mountain town for those who call it home—whether for a weekend or a lifetime—to live by. It is a cause that connects us to each other, that we can all be a part of.