There are plenty of ways to dash through the snow in Breckenridge, but one of the most nostalgic involves horses and a sleigh. Choose your own adventure with many options including scenic and dinner sleigh rides, or make a night of it and embark on a ride that features dinner and a lively show in an old miner's cabin warmed by an antique wood stove. Whatever you choose, you're guaranteed a great time from this unique Colorado experience.
When to go on a horsedrawn sleigh ride
Horsedrawn sleigh rides are available late-November through late-April in Breckenridge, Colorado.  Exact dates are snow reliant and vary by company.  We recommend making reservations in advance due to limited availability.
Sleigh Rides are one of the best ways to explore the Breckenridge backcountry.
Who should go
Everyone. Sleigh rides are a great activity for families, groups, and couples. It's a relaxing way to spend quality time with the ones you love while taking in the majestic mountain views.  Dinner sleigh rides are particularly great for families or groups thanks to the seating capacity.  Simply sit back and enjoy the views!
Types of Sleigh Rides in Breckenridge, Colorado
Scenic Sleigh Rides
Dash through the snow from the comfort of a sleigh while taking in the mountain views. Two Below Zero's Scenic Sleigh Ride is a one-hour (round-trip) experience complete with hot cocoa and homemade cookies (and schnapps for the adults).  Golden Horseshoe Tours offers a  cherry-red scenic sleigh ride pulled by Belgian draft horses. Your wranglers will ensure you're nestled under a cozy blanket before heading out through trails of powdery snow in the White River National Forest.  Breck Stables offers a 35-45 minute sleigh ride that takes you up Breckenridge Ski Resort and offers evening views of the town.
Dinner Sleigh Ride
Dinner sleigh rides take the experience to the next level. Two Below Zero's Dinner sleigh ride begins with a quiet 20-minute journey amidst snow-capped mountains and starry night skies. Dinner takes place at their backcountry camp, where the old-fashioned fun begins inside a cozy lantern-lit, heated tent. Your evening includes a hearty three-course, home-cooked meal and musical entertainment.  Breck Stables offers a  35-45 minute sleigh ride with hot chocolate and warm blankets that takes you up Peak 9 of the Breckenridge Ski Resort.  After taking in the views, passengers will be dropped off at Spencer's Steak House at Beaver Run for dinner.
Mining Camp Dinner Theater Sleigh Ride
Golden Horseshoe Tours gives you the opportunity to take a sleigh ride back in time! Enjoy cozy blankets as two magnificent horses take you through the snow and back to a 1800s mining camp where you'll be entertained by a dinner show created to transport you back to the mining days.
The staff uses two mid-1800's stoves — one to cook your choice of steak, barbecue chicken, salmon or vegetable lasagna — and one to make the cabin nice and toasty. Dinner (eaten off of tin plates) includes salad, corn on the cob, barbecue "miners'" beans, and hot apple pie. Plus, there's always hot chocolate and cider to warm you up, too.
During dinner, one of three shows begins. Depending on the night, you'll see either the unsinkable Molly Brown, the Mountain Man, or Dance Hall Girls.
Private Sleigh Rides
All companies offer private sleigh rides, perfect for a romantic evening or a little family bonding. It's a perfect way to make an anniversary, proposal, birthday or other special occasions truly memorable. Every year, dozens of couples have gotten engaged, and some have even tied the knot on a sleigh, against Breckenridge's snow-capped Ten-mile mountain range.
What to know before you go
1. Dress to be outdoors
Unless you want the memory of your sleigh ride to involve cold feet, leave flimsy footwear behind. Opt for a hardy pair of Sorels, UGGs or similar snow-boots. Hiking boots will do, but be sure to wear warm — preferably high performance — socks. Avoid cotton socks, as they can get cold on the way home if you end up sweating inside.
For the rest of your attire, take a cue from the song "Let it Snow": the weather outside may be frightful, but the fire (inside), so delightful. In other words, dress in layers to avoid shivering outside and/or overheating inside.  And never forget your hat, gloves and scarves!
2. Give yourself plenty of time to arrive
Before you dash through the snow in a two-horse open sleigh you'll have to drive or shuttle through it.  Arrive early to sample hot chocolate, take group photos and relax by the fire.
3. Make sure your cellphone is charged
Cellphones lose their charge faster in the cold. You'll want to take tons of photos before, during and after the sleigh ride so make sure it is fully charged.  A few of our favorite sleigh ride locations don't have cellphone service.  You'll want to check your phone and possibly put it in airplane mode to help keep your battery full.
4. Bring cash to tip your guide
Your going to have an amazing guide who makes you laugh until your sides hurt, educates you about local history, teaches you about gold mining and makes recommendations about other not-to-miss activities in Breckenridge. Trust us, you'll want to tip your guide. Grab cash at one of the ATMs or banks in town or ask the rafting company if you can leave one on your credit card.
Explore More Winter Activities in Breckenridge
The Breckenridge Tourism Office works to enhance and promote the unique character and experience of Breckenridge as a world-renowned destination resort and to represent, serve and perpetuate the common interest and character of its membership and community.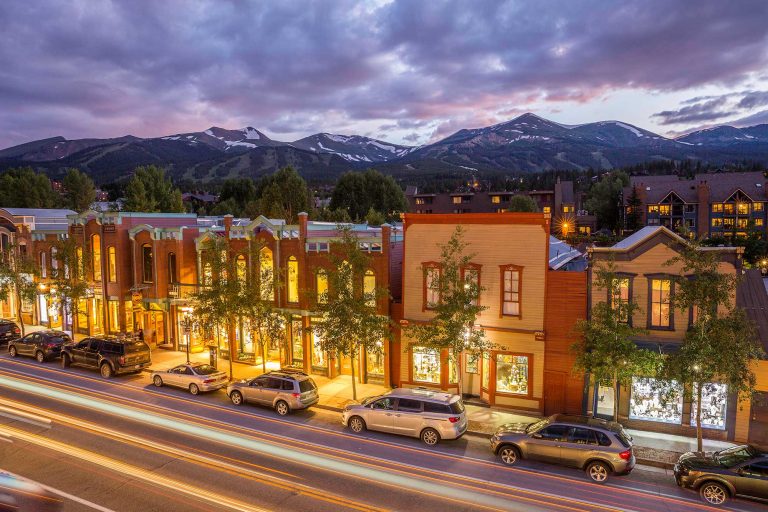 Embrace The Spirit
BLike Breckenridge™️ is a movement born of the spirit of our historic mountain town for those who call it home—whether for a weekend or a lifetime—to live by. It is a cause that connects us to each other, that we can all be a part of.