It's 5 a.m. And, that's when you hear it. The metallic scraping of the snow plow barreling down the street. It's the sweetest wake-up call for skiers and snowboarders. Your heart starts pumping and you instinctively reach for your phone to check the snow report in the hopes that Ullr. Boom. Mother Nature delivered the goods. It's a Breckenridge powder day.
As a skier or snowboarder, any time the snow report registers more than 6 inches, it's a full-on cause for celebration. You start plotting a way to escape work, school and/or life to get on the first chairlift of the day and enjoy those soft, fluffy turns in untracked snow at one of the best ski resorts in North America.
Bottomless turns are simply magical.
And, we as skiers and snowboarders are giddy. Here is a video tribute that celebrates the sounds of a powder day. These are the little moments from the Breckenridge powder day report to the crunching of ski boots on snow to the boom of avalanche bombs thrown by ski patrol that echo through the valley and town. This is the soundtrack to our life and our moments of sheer, utter nirvana in our mountain town of Breckenridge. We wanted to share them with you.
The Breckenridge Tourism Office works to enhance and promote the unique character and experience of Breckenridge as a world-renowned destination resort and to represent, serve and perpetuate the common interest and character of its membership and community.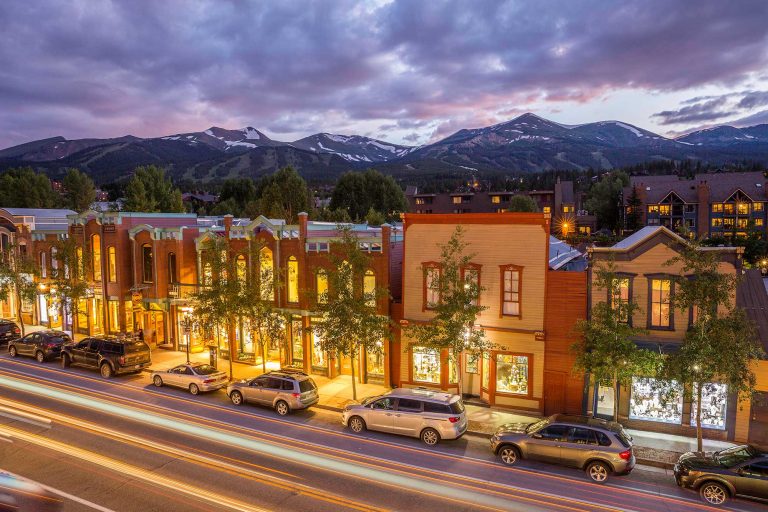 Embrace The Spirit
BLike Breckenridge™️ is a movement born of the spirit of our historic mountain town for those who call it home—whether for a weekend or a lifetime—to live by. It is a cause that connects us to each other, that we can all be a part of.